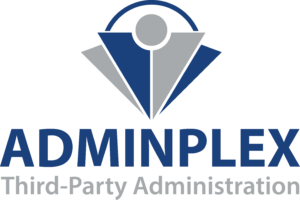 Industry Leading Plan Administration
Adminplex offers benefit administration services, saving you time and money, while increasing efficiency.
Group benefits billing can be complicated and arduous. Simplify the administration of your Group Benefit Plans and avail yourself of our expertise. We have created and invested in state-of-the-art software to provide our clients with accurate and timely benefit administration services. Our administration services provide the "Peace of Mind" of one consolidated billing statement, no matter how many different insurance carriers you use.
Accuracy
Our benefits administration department is set up with the client in mind. Peer review processes are in place to achieve the most accurate results possible. For example: All changes to an employer's billing statement are held in a file and once monthly billing is created, the package is then given to another administrator to check over the work and ensure that all changes received have been entered and billed correctly. Although each client is assigned an Account Representative, the team works very closely to support each other and the client, should your Benefits Administrator be away for any reason another representative will be able to assist.
Adhering to Process
Each year the key controls established by Adminplex are audited against the Canadian Standard on Assurance Engagements for Reporting on Controls at a Service Organization, as set out in the CICA Handbook. achieved the specified control objectives. The auditor's responsibility is to express an opinion on the fairness of the presentation of the description and on the suitability of the design and operating effectiveness of the controls to achieve the related control objectives stated in the description.
Enrolment is one aspect of the benefit administration services that we offer, ensuring the accurate collection of employee data (electronic transfer or re-enrolment of employees) and the electronic transfer of data to your insurance carrier and/or your HR payroll system. We provide enrolment forms in English and French so that we have the necessary written confirmation that your employee wishes to obtain coverage under the policyholder. Our enrolment services are comprehensive. We will evaluate the eligibility of a new employee or an existing employee who may have previously refused to participate by:
Confirming that he/she is a permanent employee of your company
Confirming that the employee has completed the eligibility period required under the policy
Confirming the eligibility of dependents for Family Benefits
Establishing the effective date of the employee's insurance
Establishing whether evidence of the employee's good health and/or the employee's dependents good health is required for participation
In the event that you have an employee who refuses to participate in the group plan, we provide Group Benefit Plan Waiver Forms in both English and French, to assist in protecting you (the employer) from both current and future claims, by this employee, for benefits under the program. Should you decide to change insurers, Adminplex will make the transition smooth and seamless, eliminating the need for you to deal with re-enrolments.
Billing is another aspect of the benefits administration services provided by Adminplex. Depending upon the size of your company and your administrative needs we provide comprehensive billing records and offer a variety of billing reports. Our Billing Services may include but are not exclusive of:
Maintaining and ensuring the accuracy of billing
Providing detailed monthly billing
Processing rate changes
Making changes to the benefit structure as required
Calculating deductions
Receiving and reconciling monthly premiums
Group benefits billing can be complicated and arduous. Simplify the administration of your Group Benefit Plans and avail yourself of our expertise.
Insurer Enrolment Auditing gives you the ability to control costs by ensuring that all plan members and their dependents enrolled in the Group Plan are fully eligible for coverage. Insurer Enrolment Audits may discover that there are some ineligible plan members and/or their dependents on the Group Plan because a change in age and/or status has gone unreported; however more commonly this occurs with dependents. The definition of what constitutes an eligible dependent will be determined by each individual Group Benefit Plan. An eligible dependent may be classified as:
A legal or common-law spouse, including same sex partner
Unmarried children (including adopted, foster, step-children and legal wards) under 21 years of age
Children under 25 years of age if they are full-time students, not employed on a full-time basis, not eligible for insurance as an employee under this or any other group benefit program, and living with the plan member
Adminplex can ensure that only fully eligible plan members and their dependents are able to participate in your Group Plan. Simplify the Administration of your Group Plans and avail yourself of our expertise.
We are the liaison between you and the carrier and we will ensure that your claims are handled promptly, accurately, and fairly. We represent your interests, not those of the insurance company. Therefore, in the unlikely event of a dispute we will advocate on your behalf with the insurer, taking care that your settlement is swift and just. Please contact Adminplex with any potential claims issues as soon as they arise so that we can move towards a successful resolution as quickly as possible. We will help you to understand exactly what coverage you have as defined in your policy and what all of the terms and definitions mean. As soon as we have a clear understanding of the situation we will advocate on your behalf in resolving a claim or any administrative issues. Simplify the Administration of your Group Benefit Plans and avail yourself of our expertise.
We help our clients to implement their new benefit plans by explaining the features of the Group Plan in detail, clearly delineating the implementation procedure to the administrative staff, and providing the necessary training in order to ensure that the Group Plan is administered according to the provisions of the policies and plan document.